11 Jun

Meet Our Malagasy Board Members!

One year ago, Pivot had just one Malagasy board member, Senior Advisor and Founding Board Member Dr. Benjamin Andriamihaja. And as truly wonderful as he is (i.e., no one can imagine Pivot existing or persisting without him), Benjamin was one person, one voice, and one perspective on a twenty-member Board of Directors. Being the sole Malagasy member of the board, as well as the only board member currently living in Madagascar, was a huge responsibility and we depended on Benjamin for a lot for our first seven years – from national diplomacy to program design to partner engagement.

For the past year, we have sought to diversify the Pivot Board of Directors with a crucial focus on increasing Malagasy representation to further our commitment to have those closest to the problems authoring the solutions. As of last month, we are proud to have five Malagasy board members!

To mark the occasion, Benjamin gathered the five board members for the first time this month in Tana (Madagascar's capital city) and I am thrilled to give you a brief introduction to each of them here. With the organization now mature enough to have had incredible former staff – including Tahiry Raveloson, Fara Rabemananjara, and Seheno Randriamanantena – leave Ifanadiana to live in Tana, we have a talented and dedicated group of alumni to call upon. Luc Samison is new to Pivot but has been following our work from the start. As new in-person relationships can be formed again (i.e., in a post-COVID era), we look forward to increasing Malagasy membership further. And in addition to Malagasy representation on our board, we intend to focus on deepened governance by the communities we serve through links with these board members.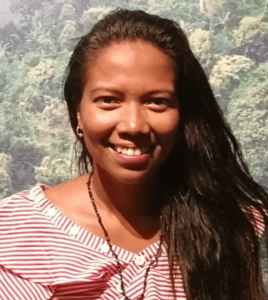 To spearhead the deepening of our community relations, new board member Faramalala (Fara) Rabemananjara will draw on her experience as the first leader of Pivot's social work program in 2014. With a bachelor's and two masters degrees in social work, Fara has both the training and compassion to build on trusted relationships to more deeply engage the communities we serve in Pivot governance, program design, and project evolution. Fara grew up in a small rural community herself and hiked to the farthest regions of Ifanadiana District during her five years with Pivot, paying home visits to countless patients and engineering solutions to problems one can only see with that sort of proximity. Fara currently lives in Tana where she and her husband Andres, a long-term member of the Pivot Science team, are expecting their first child, Inés, this July.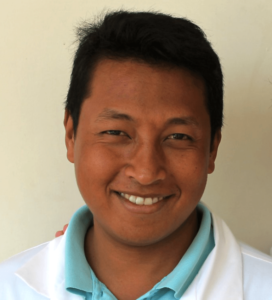 Dr. Tahiry Raveloson joined Pivot as a clinician at Ifanadiana District's public hospital in 2014 after working in the south of Madagascar on maternal and child health projects with Médecins Sans Frontières (Doctors Without Borders). He went on to serve as hospital team leader alongside the hospital's chief clinician from the Ministry of Public Health. Tahiry and his wife Ando, a nurse and former Pivot pharmacy manager, both worked for Pivot in our early days and then again after taking a break to have their second child near family in Tana. They are deeply committed to Pivot's mission and eventually left again only to access higher-quality schooling for their kids (now ages 9 and 6). Given the rural schooling options in Ifanadiana District, retaining professional team members with growing children is a common challenge and one we hope Tahiry will be well-positioned to help solve. Currently, Tahiry serves as Medical Officer for the U.S. Peace Corps.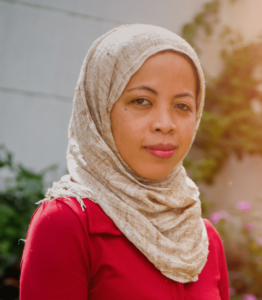 Seheno Randriamanantena is the newest member to join the Pivot Board, having started her appointment just last month. As a certified accountant with a Masters in Finance from the Institute Management des Arts et Métiers. Seheno was formerly Pivot's head of finance and will be joining the Board's finance committee. Before coming to Pivot, Seheno worked for five years as Finance Manager for the Madagascar arm of the Missouri Botanical Garden. While with Pivot, she supervised the finance team, managed the organization's budget, accounting, and cash flow, and was responsible for the submission of Pivot's first application to manage the district pharmacy (a role which Pivot plans to revisit in the next year). Seheno currently lives in Tana with her two children (ages 3 and 8) working as Finance Manager for Operation Fistula.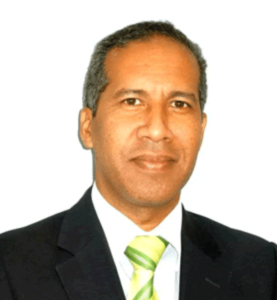 Looking further afield than our former staff, we are proud to share that Dr. Luc Hervé Samison, the former Dean of the Faculty of Medicine at University of Antananarivo and current President of the Global Fund Country Coordinating Mechanism, joined the Pivot Board in February 2021. Luc's background is in internal medicine, surgery, and infectious disease, and he currently serves as Directeur du Centre d'Infectiologie Charles Mérieux. Luc has followed Pivot's work since the beginning and will play an essential role in our district-level model system informing the national universal health coverage strategy in the upcoming 2024 national planning cycle. A particular passion of Luc's, and a significant challenge for us and the rest of the country, is the retention of trained clinical staff at very rural health centers, and we look forward to his leadership in that arena.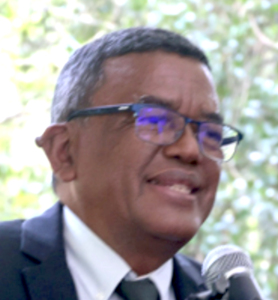 And then there is Dr. Benjamin Andriamihaja. With a doctorate in geochemistry from Kent State University and over 40 years of experience in conservation, Benjamin is a scientist, a humanitarian, and (it must be noted) a loving grandfather. In his early career, Benjamin served as head of the Department for International Relationships for the Ministry of Higher Education and Scientific Research. He was also the first Coordinator for the Ranomafana National Park Project. He currently devotes his attention to the three organizations he helped found and to the inner workings between them: Madagascar Institut pour la Conservation des Écosystèmes Tropicaux, Centre ValBio, and Pivot. He believes that a model health district as home to a national park with an integrated conservation partner is a model for a global future where the environment and health are prioritized for everyone, everywhere. In addition to his role as chair of Pivot's nominating and governance committee, Benjamin is currently serving alongside Bénédicte Razafinjato as co-interim National Director for Pivot.
LISTEN TO BENJAMIN'S PERSPECTIVE ON THE CRUCIAL CONNECTION BETWEEN HEALTHY PEOPLE AND A HEALTHY NATIONAL PARK.
Together, we are striving toward a model of universal health coverage for the country of Madagascar. For these five Malagasy citizens, (grand)parents, doctors, social workers, finance professionals, and Pivot board members, that means striving to transform their own national healthcare system to reach all 26 million of their compatriots with quality, accessible healthcare. Health is the foundation of everything we face as a global community this century and beyond, from climate protection, to education, to economic development. Just as Ifanadiana District can be a model for Madagascar, together we believe Madagascar has the potential to serve as a model for other countries and communities around the globe facing complex challenges related to healthcare.
I offer my thanks to Benjamin Andriamihaja and Robin Herrnstein, Chair of the Pivot Board of Directors, for the nominations of these essential new board members during this difficult last year, and I look forward to welcoming more Malagasy members in the future. As Benjamin said to me just yesterday,  "As a global health organization supported by many around the world, Pivot is serving as a recognized pioneer in Madagascar for the elevation of local leadership."
We thank you for your part in the "many." When COVID is behind us and we can safely travel to be together in Madagascar, I look forward to stepping out of our Zoom boxes and convening the Board of Directors in person and on the ground in Ifanadiana District alongside the family immersion week planned for summer of 2022. All Pivot community members welcome!
READ MORE FROM TARA ABOUT PIVOT'S EFFORTS TO SHIFT THE ORGANIZATION'S "CENTER OF GRAVITY" AND DECISION-MAKING AUTHORITY TO MADAGASCAR.