28 Feb

In loving memory of Paul Farmer ❤️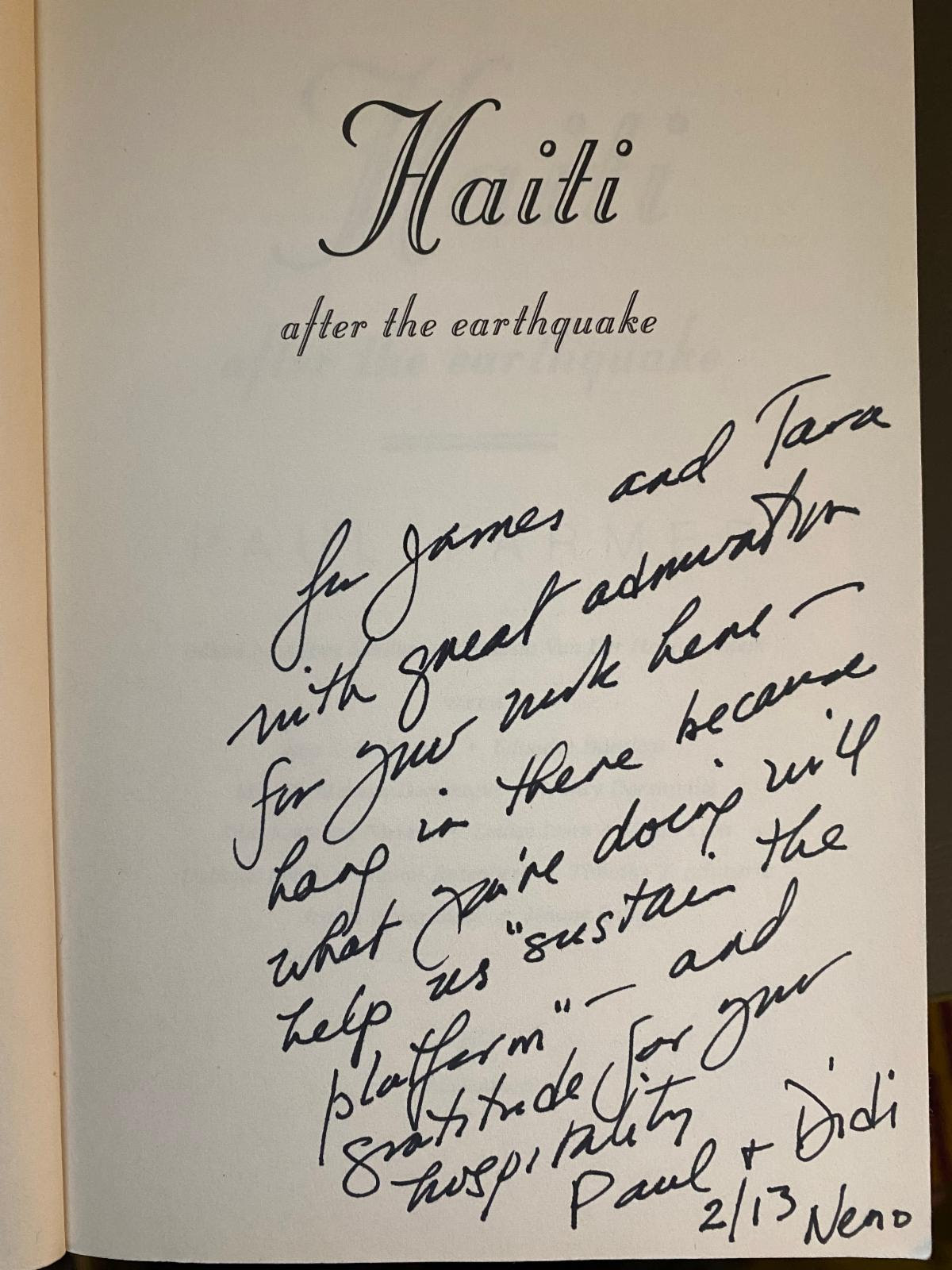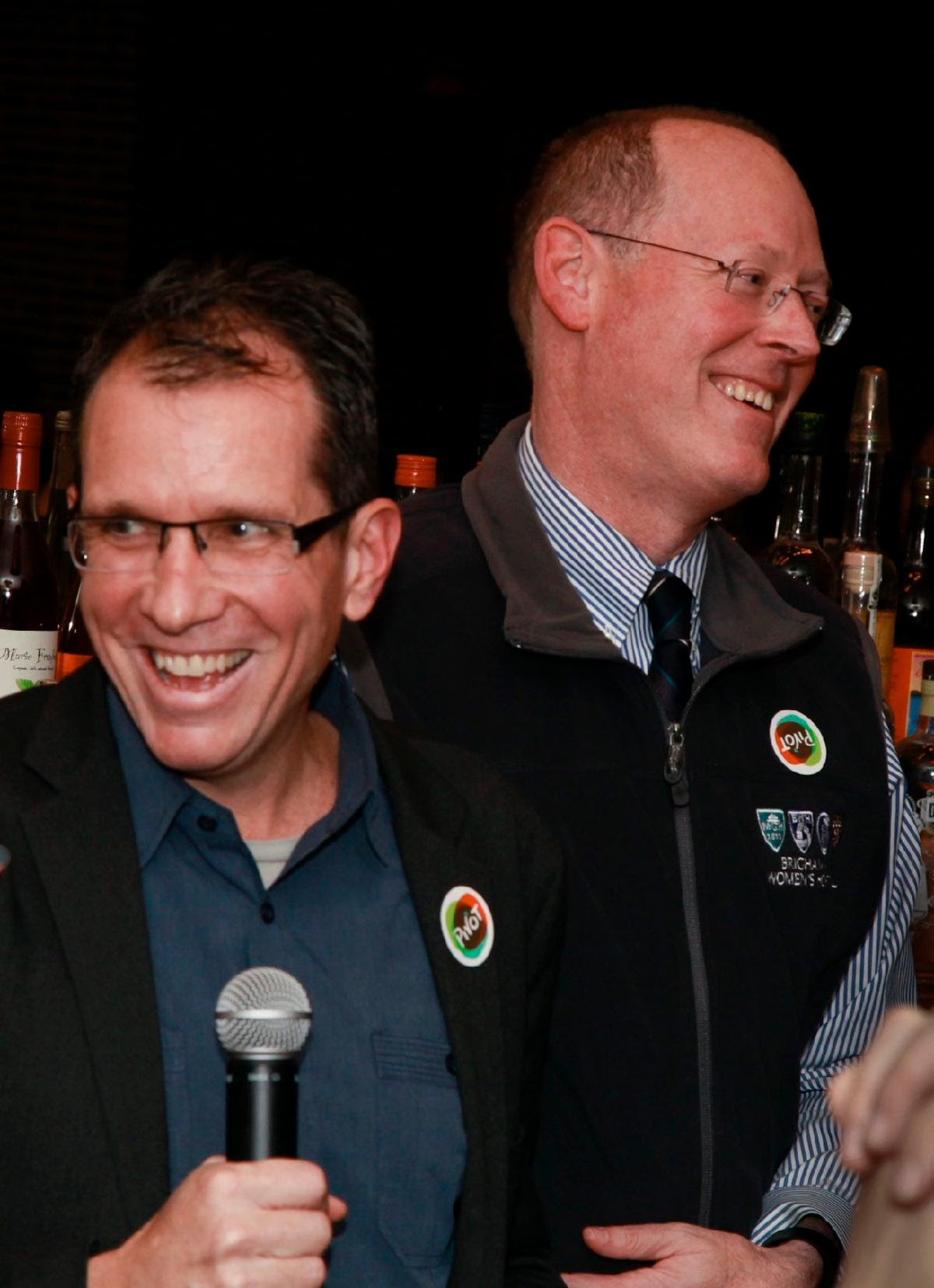 Paul Farmer and Michael Rich, Pivot co-founder and godfather to Paul's children, at the 2014 gathering to mark Pivot's official launch.
Dear Pivot community,
This week we lost a hero, a mentor, a founding Board member, and a dear friend. Without Paul Farmer, Pivot wouldn't exist. Without Paul, many of us in the Pivot-verse wouldn't do the work we do, or have each other to share the journey.
Paul created a movement. And brought it to life through deep and meaningful relationships. From patients in Haiti, to taxi drivers in Boston, to physicians in Madagascar, he recognized the humanity in everyone, and made you feel it. He saw beauty everywhere. We share countless stories of a hospital not being complete until the fish pond is dug or the garden planted because dignity, not just basic services, mattered to Paul. Every day, he gave life to the idea that every person, no matter their birthplace or any other circumstance, deserves the best possible care.
When I woke up to the shocking news of his passing Monday morning, I reached for my copy of "Haiti After the Earthquake," which might just as easily have been called "Madagascar After the Cyclones." Opening to his inscription (pictured on the left), I remembered what it felt like for my husband James and I to have Paul and his wife Didi as houseguests in Neno, Malawi when we worked for Partners In Health. On the one hand, it felt like a (stress) dream come true to be hosting my larger-than-life hero in our modest home on the hospital campus (where giving them our bed was the only option). On the other hand, it felt like rooming with an old friend who was too excited about the next big idea to pay any mind to things like closed doors, behind which I was pumping breastmilk for my infant. But that was the beauty of Paul's essence: everyone was a friend, and everything was possible.
To say Paul Farmer will be missed is a vast understatement. It is so hard to know how to move forward without him. This week I keep imagining how he would delight in these moments taking place in the aftermath of his passing: rekindling connections across old colleagues; recounting favorite memories about his unparalleled, disarming sense of humor; and committing to collectively do more to "sustain the platform" in his memory. It is stunning to realize just how many feel his loss as personal grief, given that the path he forged called so many thousands to dedicate our lives to this work – and he walked beside us all.
Paul relentlessly dedicated his life to the long-haul of achieving health equity because the alternative is simply unthinkable. He embraced the discomfort, complexity, and sacrifice that came with it, and created a global health and social justice army of sorts, determined to carry his legacy forward with those values.
He liked to say, "when I feel most alive is when I'm helping people," and we will keep his memory alive by doing the same. While no one person can ever fill the space that Dr. Paul Farmer has left behind on this earth, we will honor his memory by continuing to fight the fight, and to climb mountains beyond mountains together.
With love and sorrow,
Tara and the Pivot family