22 Dec

Community, Dedication, Guts: Reflections on my first 3 months with Pivot
---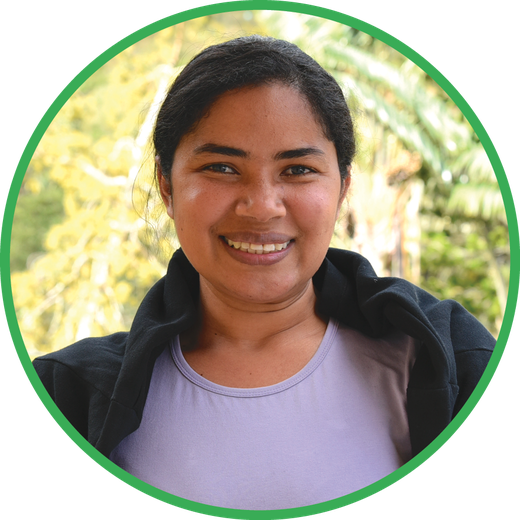 It's hard to believe that 2022 is coming to an end and that my 3-month orientation as Pivot's new Director of Engagement is complete. It has been a joy diving in with an organization whose mission and values align with my personal ethos as a physician, mother, and public health practitioner. The team has shown and taught me an amazing amount during these months – from spending time in the field alongside community health workers to spending last week on a whirlwind US tour to meet some of our major funding partners.
Now that I have a sense of the unique breadth and depth of the Pivot community, I want to share 3 clear impressions from my first 3 months on the Pivot team:
#1 – A community acting in solidarity
Being Malagasy born and raised, I have watched my country's broken health system lead to much unnecessary suffering, which is why I chose a career that I believed could make a difference. But at times I have wondered: "why would anyone else care about my country's problems?" So, when I embarked upon last week's trip to connect with Pivot supporters, I wasn't sure what to expect, but was soon delighted to discover the clarity and strength with which our donors engage with Pivot's work. The depth of compassion for the communities Pivot serves became more and more tangible with each new person I met – whether they had been to Madagascar themselves or not, they had stories that had moved them to support our work. If you're reading this, you've already done something generous with your time today, and I want you to know that that really means something to me. I believe in the power of the collective to drive change, and am inspired to see you, the members of this community, whose generosity – not only fiscal but also in terms of time and spirit – are ensuring a base of support for Pivot's mission and growth.
#2 – A team of rising stars
As you know, Pivot is expanding! I am thrilled to be joining such a dedicated team during this exciting time of transition. Over the next year, we will grow from one district covering 200,000 people to one region (3 districts) covering 1,000,000 people. This would not be possible without the incredible staff that has been doing the work on the ground every day for the past decade. The culture at Pivot's Ranomafana HQ office is something special. There is an air of mutual support and respect across the entire staff and leadership team, toppling the limitations of hierarchy in a way that feels full of hope and possibility. From my time in the field, I feel that same energy permeating into the way government health workers approach their work, not only taking pride in serving their communities, but demonstrating a higher quality of care as Pivot and the Ministry of Public Health collaborate to create an integrated system of support for frontline providers. Given the creativity and tenacity that my colleagues bring to the table each day, I am eager to see what other talent will emerge (perhaps from within) to contribute to our team. As one of our funding partners said last week, Pivot is "scaling with heart," and that feels right.
#3 – An organization with guts
In my professional experience, I have never encountered a group with Pivot's audacity. More than anything, I was attracted to Pivot's commitment to do whatever is necessary to ensure holistic, lasting change across the public health system – a contrast to many of the narrowly-focused projects that come and go in countries like mine without a plan for the long haul. Never in Madagascar have I seen an organization gain the kind of traction that Pivot has; it requires the right balance of boldness and humility, fervor and patience, expertise and hunger to learn. Starting or leading any mission-driven organization requires courage. It is no easy task to bring forward solutions to humanity's problems and mobilize the resources to bring those solutions to fruition. But, if there's one thing I know by now, Pivot does not shy away from a challenge. We lean into complexity, we learn from our past, and we persist.
For those of you who have known, loved, and supported Pivot for much longer than I've been around, I hope some part of my reflection resonates with you. Each of you has played a role in building Pivot into an organization that was easy for me to fall in love with, and I am eager to honor your generosity, trust, and input as we grow. As a passionate global health advocate, I am grateful for the opportunity to represent Pivot's work and am excited to continue on this journey to save more lives in Madagascar together with you.
Barbara joins local partners and community leaders to celebrate the opening of a new public water source.
---