04 Mar

Bouncing back after the cyclones

Dear Pivot partners,

As you know, most of our February was dedicated to responding to the most intense (ongoing) cyclone season of Pivot's eight years in Ifanadiana District. Thanks to your outpouring of generosity, our Emergency Response Fund has tripled in size. You've collectively contributed over $79,000 that will go directly toward supporting vital recovery efforts across the region and leave us prepared for whatever emergency response lies ahead. Your solidarity and compassion is felt across our team – misaotra betsaka (thank you so much)!

For those tracking the latest storm to pass through Ifanadiana: our teams were prepared for the worst ahead of Cyclone Emnati, which fortunately did not cause as much destruction as the two previous storms. Cyclone Batsirai destroyed 90% of the district's crops overnight in early February, and Cyclone Ana, which hit in January, was the worst storm to hit the capital since 1958. This interactive story map provides an incredible way to visualize this intense cyclone season in Ifanadiana District and explore data related to our response. Locally built by our Monitoring, Evaluation, Research & Learning team, led by Bénédicte Razafinjato, we encourage you to take a few minutes to explore it: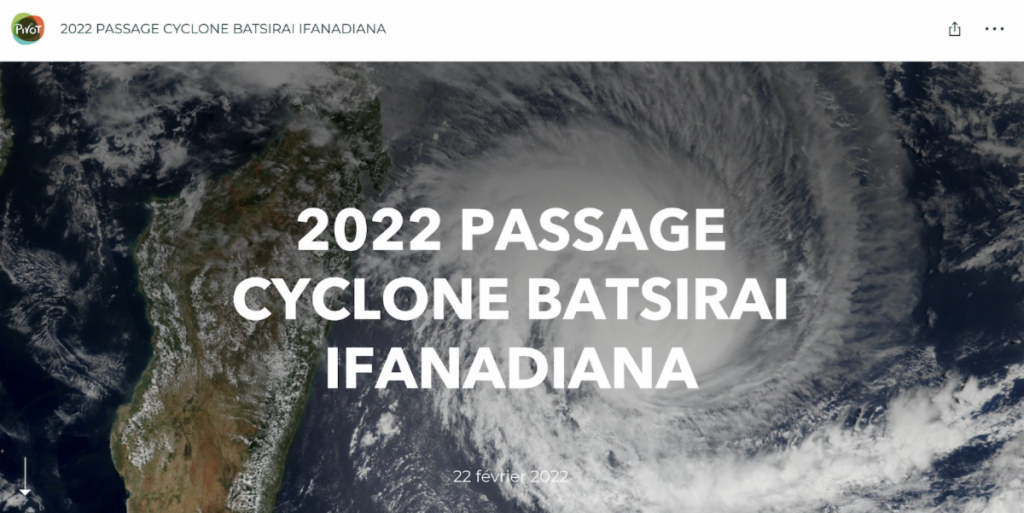 Cyclone Batsirai provided an overt reminder of what environmental fragility can look like where we work: hundreds of homes destroyed and thousands of people displaced, all facing food insecurity and increased risk of disease while in temporary housing. We know the people and places most susceptible to the perils of climate change are often those who have least contributed to it and lack access to the resources to prepare for it – this is a manifestation of that injustice.
In solidarity with the population of Ifanadiana District, our teams have risen to the occasion of ensuring those suffering in the wake of crises are met with the same dignified care we offer to our patients every day, working tirelessly in collaboration with in-country partners to support the Ministry of Public Health's response strategy, mobilize clinicians, and procure essential supplies.
With two months of the typical cyclone season remaining, the scope of our immediate response work remains large – from restoration of road access, to health center rehabilitation (with cyclone-proof health center designs in mind), to restocking flooded medicines and supplies (with an eye to how to keep them safe next time). The emergency support you provided will sustain us through the rest of this cyclone season and beyond.
With gratitude,
The Pivot Team
Update (
An earlier version of this post reported the total funds raised as over $66,000, which has been updated to $79,000 to reflect gifts received since the publication date.