11 Aug

Announcing Pivot's Next Executive Director

by Robin Herrnstein, Pivot Board Chair & Co-Founder
---
It is with great excitement that I announce that Laura Cordier has been named Pivot's next Executive Director, effective as of August 1, 2022.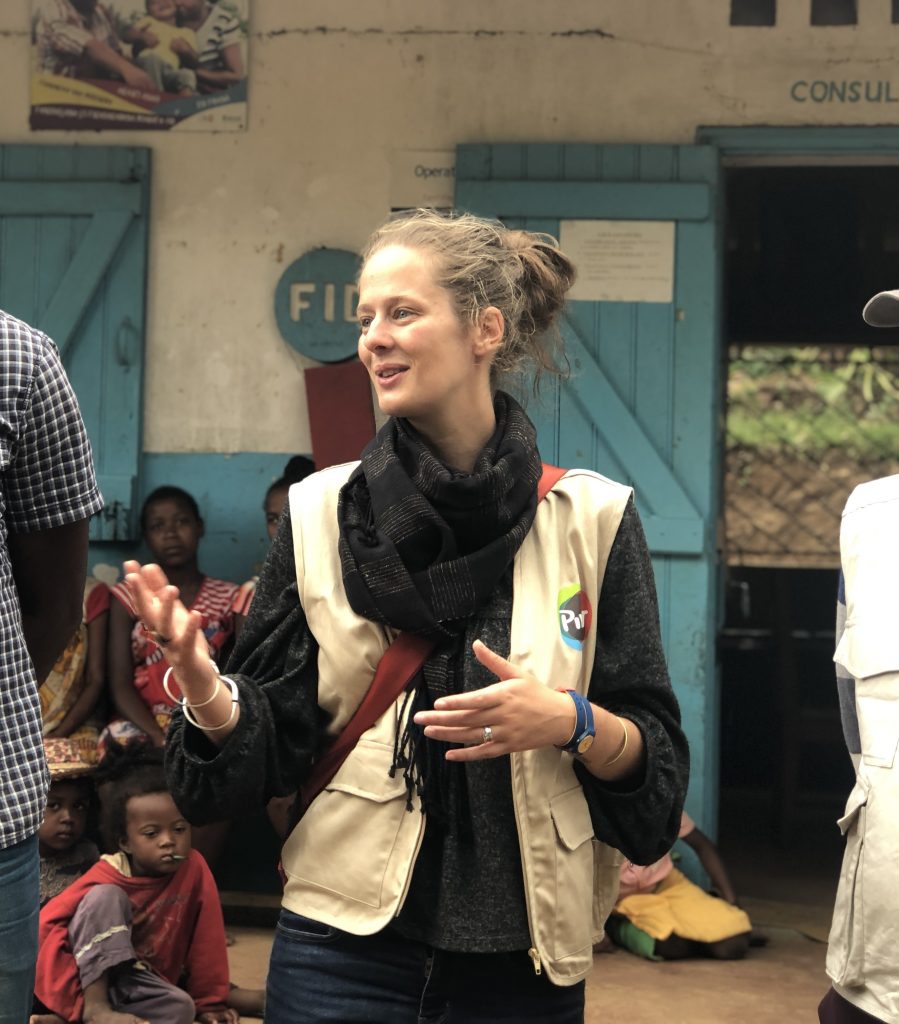 Laura joined the Pivot team in January 2014 (our very first month of operations) as the architect of our Monitoring & Evaluation department in Ranomafana. After serving in that position for five and a half years, laying the groundwork for the information systems that underlie everything we do, Laura became Pivot's National Director in August 2019. In the three years since, Laura has guided Pivot through a critical period of growth and maturation. Nowhere is this more obvious than in her investment in building a strong, dedicated leadership team, 95% of whom are Malagasy. Laura's tenure as National Director culminated in our most recent Board meeting, where she presented a proposal – designed by those leaders and herself – to expand Pivot's work to a regional level. Unanimously approved by the Board of Directors and invited by the Government of Madagascar, Pivot's expansion will grow our coverage area from the 200,000 people of Ifanadiana District to the 1,000,000 people of Vatovavy Region over the coming years.
Laura is uniquely qualified to lead the organization through this new phase of growth. Beyond holding a masters in public health, Laura is trilingual in French, Malagasy, and English, and has nearly nine years of lived experience in Madagascar. She has established herself as a trusted leader of Pivot's 250-person team, personally holds key relationships with the Ministry of Public Health, and has served as a co-author of the organization's strategy since early on. As the person who originally designed our monitoring and evaluation systems, Laura is also expertly positioned to ensure that Pivot's approach to delivering quality healthcare continues to be driven by rigorous evidence. Beyond all of that, Laura has become an embedded member of the community Pivot serves and, with her husband Haja's roots in the region, Ranomafana will always be a home base for their family.
"It's an absolute honor to be offered this opportunity," says Laura. "My vision of leadership has always been to support the team so that we can thrive together to reach our ambitious objectives while continuing to innovate ways to strengthen the health system alongside our government partners. At the dawn of regional expansion, Pivot finds itself at a key strategic point. This new chapter will depend more than ever on strong collaborative relationships with the Ministry of Public Health, and I have the utmost confidence in the abilities of the Pivot team members who will be leading the way."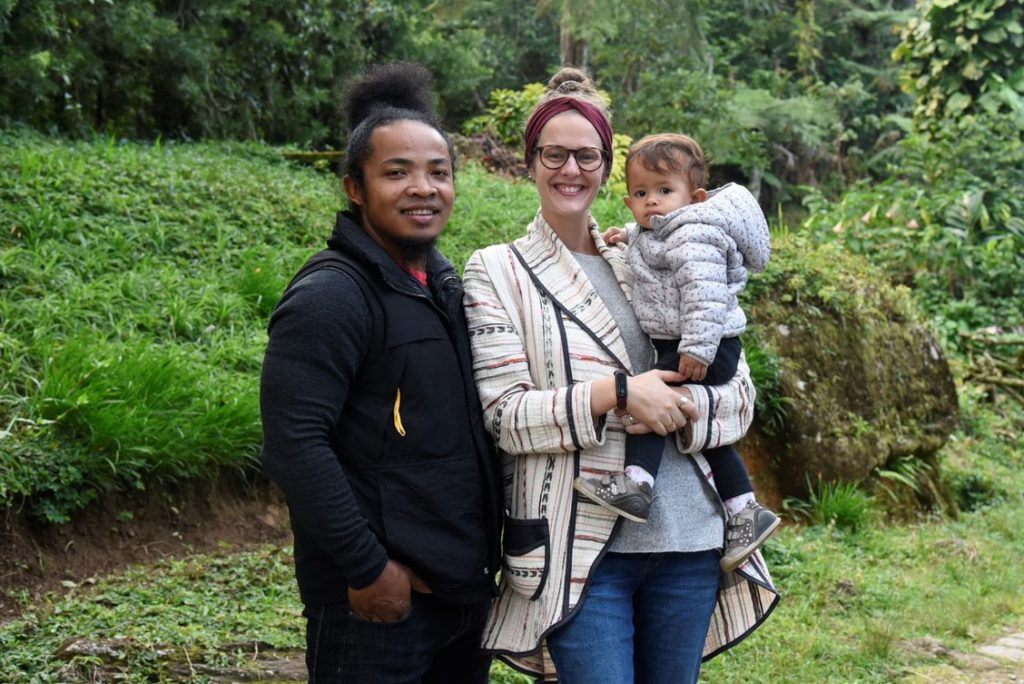 Pivot's newly-appointed Executive Director, Laura Cordier, outside of Ranomafana headquarters with husband Haja and daughter Chloé.
The rest of the Board of Directors share my confidence in Laura. In the words of Steering Committee member and former Pivot Finance Manager, Seheno Randriamanantena, "If there is one person who can naturally succeed Tara as Executive Director, it is undoubtedly Laura. Laura has been with Pivot since the beginning and [has] a 'true institutional memory' of the organization. She has seen the birth and the growth of the organization, has faced its various challenges and successes, and understands what to do next for the best of Pivot. She is the right person for this role."
With Laura stepping into the role of Executive Director, Tara Loyd will accompany the transition in a new capacity, as ED Emeritus. Over the past nine years, Tara's expansive commitment to the mission and the people we serve has shown up at every turn, and this moment is no different. Not only is Tara singularly qualified to train someone in the intricacies of the job, but, by offering a gradual transition timeline, she is giving the organization the incredible gift of time to dive deeply and mindfully into the strategic planning and hiring processes necessary to prepare for regional expansion.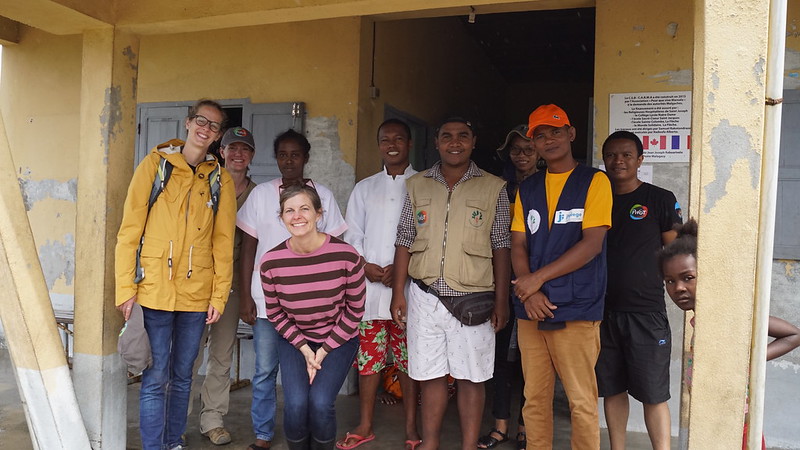 Laura (far left), Robin (second from the left), and Tara (front) together in April as part of a delegation to visit regional expansion districts.
As Tara writes, "With her technical expertise, cultural competence, and full embodiment of Pivot values, it is my honor to pass the ED baton to Laura. Moreover, it is with full trust in the Pivot team that I make this transition with confidence that the organization will be in excellent hands. It has been a privilege to lead Pivot through its first decade, and I am eager to remain a Board member and supporter through this next chapter and the many more to come."
I invite you to join me in welcoming both Laura and Tara into their new roles. As a co-founder and Chair of Pivot's Board, I look back at the past decade of progress with gratitude for the dedicated team and community of supporters who have made lasting change possible in Ifanadiana District. I firmly believe that, with Laura at the helm, Pivot is well-positioned to grow from a localized intervention to a national government partner, together building a model to save more lives and deliver better healthcare across all of Madagascar.
---